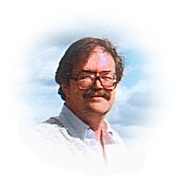 The William E. Morris Institute for Justice is a non-profit organization dedicated to protecting the rights of low-income Arizonans. Since 1996, the Institute has been making a difference. The Institute has an Executive/Litigation Director to advocate for low-income clients. We protect the rights of low-income Arizonans by:
Major impact and class action litigation;
Advocacy with federal and state administrative agencies;
Advocacy with the Arizona Legislature, and
Technical assistance, training and support of Arizona's three legal services programs.
With a small staff, the Institute works on systemic issues that impact large numbers of low-income people. As one of our clients told us, the Institute may be small, but we do "big things to help low-income Arizonans."
Please click here to read the Major Projects memo.
Lawsuit Filed to Protect Mortgage Settlement Funds
On May 24, 2012, the William E. Morris Institute for Justice and the Arizona Center for Law in the Public Interest filed a lawsuit challenging the budget bill signed into law that requires the Arizona Attorney General to transfer 50 million dollars from the Court Ordered Trust Fund to the state treasurer to put into the state's general fund. This is money that was intended to be used to save Arizonans' homes from foreclosure, and we want the money spent for its intended purposes.
Verified Complaint for Declaratory and Injunctive Relief
Motion for TRO and PI
Lawsuit filed to Challenge the Heightened and Mandatory Copays AHCCCS Requires Childless Adults to Pay
On May 21, 2012, the William E. Morris Institute for Justice and the National Health Law Program filed a lawsuit in federal court to stop the heightened and mandatory copays AHCCCCS requires single adults and couples without minor children in the household (often referred to as childless adults) to pay for their medical care.
Complaint Press release