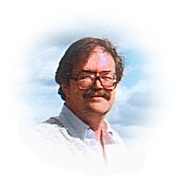 February 7, 1950 - March 11, 2000
It would be impossible to summarize all of the contributions William Eric Morris made on behalf of the underprivileged and those traditionally without a voice. Here are some highlights of his successful litigation as counsel or co-counsel while Director of Litigation of Southern Arizona Legal Aid, Inc. (mid-1980-May, 1997).

Public Education - Challenged state to adequately fund instruction of limited English proficient students; filed class action suits dealing with maintenance and administration of TUSD schools with predominantly minority enrollment as well as a class action suit to renovate the physical plant of Tucson High Magnet School and maintain magnet programs to promote desegregation of THMS; filed complaints to OCR on behalf of TUSD's predominantly minority senior high schools to improve facilities, bilingual/ESL programs, at risk programs, academic curricula.

Public Health - With Leslie Cohen presented a class action suit broadly challenging the State's administration of its Medicaid mental health program for children and adolescents; lead counsel in several cases that contested principal methods of administering eligibility for the Pima County indigent health care program.

Public Benefits - Filed several class action suits involving the following issues: AFDC eligibility, Medicaid coverage, food stamp eligibility, general assistance for disabled recipients, unemployment insurance program, Medicare eligibility for general assistance.

Community Development, Public/Subsidized Housing - Challenged failure of HUD to implement adequate housing for persons with disabilities; class action over Rio Nuevo challenging the building of 1300 housing and commercial development sites on a toxic waste landfill; challenged eligibility and eviction standards of City of Tucson's public housing; filed suits against homeowners insurance for practices of redlining of minority residential areas; uncovered savings and loan violations in disparate practices of lending money in minority vs Anglo census tracts.

Employment - Challenged Treasury Department's practice of employee selection and hiring regarding persons with disabilities; alleged that K-Mart's security staff engaged in a pattern of harassment of employees resulting in retraining of all its security personnel.

Consumer Litigation - Filed class action suits against Household Finance Corp and Beneficial Finance Co of Arizona alleging violations of the Consumer Loan Act.

Prisoners' Rights - Class action suits on conditions of Pima County Adult Detention Center and Pima County Juvenile Detention Center resulting in building of new detention centers.

During Bill's brief two and a half years with the Arizona Justice Institute (now known as the William E. Morris Institute for Justice), he was able to resume active involvement in the class action challenge to the state's practice of under-funding bilingual education and saw the federal district court rule for his clients. He was in the midst of challenges to the state's child support practices and sanction policies affecting welfare recipients.

The Institute continues those cases, and has assumed other cases for the clients and those to whom Bill dedicated his professional life.